# Rocking Tips for dubbing and voice over artistes 
Famous characters like Doraemon ,shin chain, Donand duck,Nobita  All of these characters has their own identity and they are sold all over the world and most often they can be seen on the walls of the kid's room.How beautifully they are crafted using  someone's voice and all of these characters are quite different from each other.
They actually appear as they are the real life personalities but  they are celebrities

and Thanks to the those voice over artists ! who added the real creativity to it and  made these characters Live !  They have given the life to such famous  characters using their superb and flexible voices.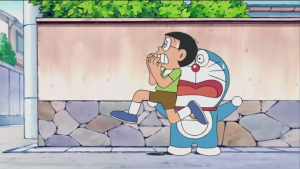 What kind of challenges every dubbing and voice over artist faced when they think of providing a voice to a cartoon character.
Consistency in the voice
– Yes, that's the major challenge for every voice talent to maintain the exact voice tone in every recording sessions that's an identification of the character, if the voice is changed the character will be ruined so it is always important to carry consistent voice, therefore, try to make out those voices which you can easily create any time.
Easy to understand Voice gestures 
At times, while changing a voice timber, clarity in delivering  dialogues did not come, that makes  a character little complex and unclear in speech so please make sure before creating any unique character's voice always make your speech clear.Never go for making hard and harsh voice from the throat, as it sounds unique and bold but could be harmful for your throat.
Time Match Challenge
This is a big challenge and at times frustrating but not for those who are ready to work hard to finish such kind of projects . while translating english voice over script into hindi/other regional language voice over script ,duration of the translated content stretched away so in order to match the translated content with english script, one has to do lot of editing work so that the translated content gets equal to source script that is called 'time match ' and some times dubbing artist has to work on the lip sync as well ,which is again challenging task to accomplish because dubbing artist has to catch the right modulation and tone along with lip movement of a character .
You may also Read
Pages: