What are the top secrets of voice over industry ? Let's Implement  them in 2018
Secret No

# 1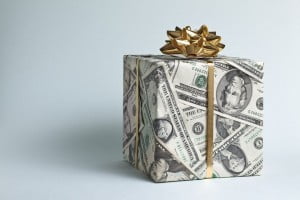 Generally ,people used to ask initial deposit of 50% payment in any business that's how we all fix a deal , right ? the very simple logic is pay half of the amount advance and rest of the payment after final delivery of the files.  In this way both buyer and voice over artist are safe but at times we get the first amount to start the voice over job  and it takes months to recover the balance amount from the buyer, not always but it happens many times so let's have a serious thought on it.
why we are wasting our time in collection  ? now its a time to disclose the secret  that will save your time and help you out in concentrating other jobs coming on your way.
Simple 😉 Go for 100 % upfront payment , and this is the Great  secret to survive positively in the industry.While practicing this habit, don't get afraid of loosing the job , if they like your voice then they will pay you for sure.
Payment Done !, Files Delivered ! , Go for the Next Job !
However, Be polite ,humble and Get ready to the amendments.
Secret No

# 2
If you have a normal voice, nothing special , you can still enter into the voice over industry .Generally, We have a perception that only bold,powerfull,deep bass voices are preffered in the market and they are gettting regular voice over jobs, thats  true ! but partially . Voice-Over Market is huge and there is regular requirement of every kind of voices  But still you have a question ?
Can someone still get into the voice over industry ? Yes, we can , you know what 's the secret ?
Voice Over training ? Yes !  but you should get trained yourself , this is possible only if you observe the voices of  other professionals ,look at the way how they are reading the lines, how they are modulating their voice . Initially ,you have to observe the famous voice talents ,how they are modulationg ,when they are pausing in between the sentences , where to put stress on particular words in the script etc. At the end you have to develop your style of voice overs it should be in your natural tone,pitch ,rhythm.
Secret No

# 3
Set up your home recording studio in a minimal cost that will help you  to do lots of practice whenever you are free.Its  almost like having a swimming pool in  your home that eventually makes you learn swimming  in  a very systematic manner. Home recording studio saves a voice over training fee as well & you get the opportunity to sell online voice overs ,right from your home ,so dual benefits , right !
Pages: